Sex Crimes Defense Attorney Bill Ezzell Shares #1 Tip on Successful Florida Sex Crime Defense Lawyer Strategy: Sexual Battery, Rape, Sex Sting, Sex with a Minor
Tampa, FL. – Today we were fortunate to spend some time with Whittel & Melton Florida Criminal Defense Trial Lawyer William "Bill" Ezzell.
Today's topic: What advice would you share with any lawyer handling a Florida Sex Crime case for the first time? These cases could be Sexual Battery, Rape, Kidnap, Traveling to Meet a Minor, Online Solicitation, Sex Sting Defendant, etc.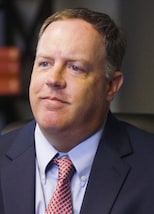 Bill Ezzell: Thanks for having me today. The successful defense of a sexually oriented criminal charge in Florida in many respects is like other criminal cases, with one large exception, your every mistake will be taken advantage of by the government and the court. What I mean by that is these cases come with an incredible amount of baggage. Like no other case, even Murder, Sex Crimes have elements of embarrassment, morality, condescension and judgment. The lessons of Arthur Miller's The Crucible ring true even today.
Florida Sex Crime Attorney Blog: So then how do you deal with that?
Bill Ezzell: Once a Sex Crimes Defense Attorney can get their arms around these issues, then and only then can the Florida lawyer attack the case. Every single actor or witness in the governments case should be investigated. Spare no expense in understanding the background and motivations of each and every one of the witnesses involved in the allegations. The power of eye witnesses and fact witnesses are often over looked.
Further, the very nature of many sex crime allegations involves deception by law enforcement at some or all levels. For instance, too often we see clients who have been ensnared by the clever online suggestions of a trained law enforcement officer with a phony online persona. Usually that of a younger female.
Become an expert of any of the lies or confusion created by the government. This will help you with your jury. Florida juries, although conservative generally, don't like lies, and they especially don't like them from the police or government.
If you've been charged with a Florida Sex Crime and feel the government or police has lied and involved itself in deception to create your arrest or your loved one's arrest? Call us Today 813-221-3200.
Below you will see a case prosecuted by Bill Ezzell when he was a prosecutor and secured a conviction based solely on the testimony of witnesses. (*This case demonstrates of the power of witnesses. We share this only to show how important witnesses can be to the governments case. We do not share this to suggest anyone who testified was being deceptive.)
Man Gets Life Sentence for Molesting Local Boy
A Hollywood man, accused last year of molesting an area boy, will serve a life sentence in the case, the State Attorney's Office reported Thursday.
Kenneth O'Brien, 52, was convicted on six counts of sexual battery on a child less than 12 this week, said Assistant State Attorney Bill Ezzell. Under state law, O'Brien was then sentenced to spend the rest of his life in prison. He will also be designated as a sexual predator.
Officers arrested O'Brien in September 2008 after an adult at an area home found him naked in bed with the boy at the child's home, Ezzell said.
O'Brien had been friends with the child's parents and had been staying at the home for several weeks when the abuse occurred, according to the prosecutor.
The defendant denied the allegations and claimed the boy had fabricated the incidents, Ezzell said. O'Brien did not take the stand in his own defense.
Ezzell said the prosecution had no forensic or DNA evidence. But he did have an independent, adult eyewitness, the child's father, who walked in on the act, Ezzell said.
"This is a pure testimony case," Ezzell said.
Adapted from: The Gainesville Sun, September 24, 2009 (by Lise Fisher)