Orange City Pastor Accused of Possessing Child Pornography
Orange City Pastor Accused of Possessing Child PornographyA Central Florida pastor was arrested and charged with possession of child pornography on Wednesday after police claim child porn was found on his computer.
Police allege that someone residing in the 33-year-old man's home attempted to share illegal images of minors. Police then used an online database to find the location of the images.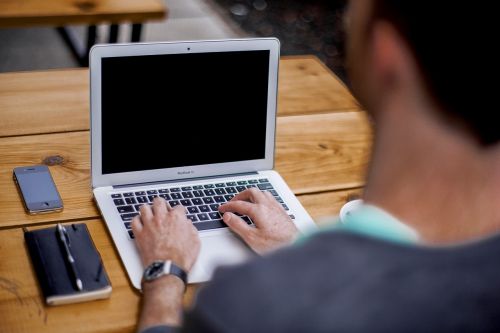 Investigators then obtained a warrant to search the man's home and allegedly found images of children as young as 8 on his computer.
The Florida Department of Law Enforcement found the man by using a tool that was made by a South Florida nonprofit the Child Rescue Coalition.This technology helps police find the location of a person sharing child pornography.
The man was being held in the Volusia County Jail with bond set at $50,000.
Child pornography cases are viewed very seriously. State and federal child porn charges should never be taken lightly and anyone accused of a child porn-related offense needs to understand their legal rights so that they do not make their situation any worse.
How Police Use Technology to Make a Child Porn Arrest
When someone is "caught" with child porn on their computer or other device, the most common way police identify the person's location is by using technology to locate the Internet Protocol (IP) address of the person who is suspected of downloading or even sharing child porn.
When an image is downloaded on the Internet it has metadata attached to it – this is information that helps identify what it is. Police spend countless hours researching technology and information to help identify child porn, so they are aware of the metadata associated with these types of images. Once they find metadata that matches child porn, they will then work towards obtaining a search warrant for a suspect's home or office to search their computer and other devices for child porn.
Once the search warrant is executed police will head to the suspect's address and search any devices that may contain child porn. If anything is found, the suspect will be arrested immediately. If law enforcement does not find any immediately visible child porn on the computer or other devices, then the person will usually not be arrested right away as police will need to do a more in-depth search of the electronics in question to see if any child porn is on them.
If you suspect you could be arrested on child porn charges, it is very important to act fast and retain the help of a qualified sex crimes defense attorney as soon as possible. Law enforcement may try and tell you that if you cooperate with their investigation and questions, then things will be better for you down the line. This is not true and anything you say to police can be twisted around to help make the evidence against you look worse. Being calm and quiet cannot hurt you. It is best to invoke your right to remain silent and wait to speak until your attorney is present.
If you want to learn more about getting help with your child porn defense, we strongly recommend contacting our Florida Child Porn Defense Lawyers at Whittel & Melton right away. We are available 24/7 and can offer our supportive legal services immediately. We are former prosecutors who know first hand how the State handles these types of cases. We can build a strong defense strategy for your unique situation and fight aggressively for the best possible outcome.
There are successful defenses for child porn charges, and just because you have been arrested does not mean you will be convicted. We can do our own investigation into the circumstances of your arrest and work to clear your name. While we can make no guarantees on how your case will play out, we can guarantee that we will fight hard to achieve an outcome that you can live with. We know what is at stake for you and how devastating these charges can be. We will offer no judgement, only guidance on the best possible defense strategies.
We strongly recommend hiring an attorney as soon as you have been arrested as early intervention is critical in any criminal matter. The sooner we can get started working your case, the better the chances we have of getting the charges against you reduced or possibly dismissed. A reduction or dismissal of charges is not always possible, but we will explore every possible option. We welcome you to contact us today for a free consultation to learn more about what we can do for you.