Louisiana Man Facing Slew of Sex Crimes Charges in Hernando County After Police Allege He Was Living in Teen Girl's Closet
The Hernando County Sheriff's Office arrested a 36-year-old man on Sunday who they allegedly found hiding in a Spring Hill teen's closet.
Police claim the man had been hiding out in the closet for more than a month. The parents of the teen called police after they found him in their child's bedroom.
The man apparently told police that he came from Louisiana to Florida to engage in sexual activity with the teen. He had been in the area for about five weeks before he was found by police, according to reports.
He has been charged with several sex crimes, including lewd and lascivious behavior, obscene communication, traveling to meet a mior, and using a computer to lure a child.
The teen said the man is her boyfriend and that they met online two years ago, according to reports. The teen also told police that the man had been living in her bedroom since Aug. 19, according to the Hernando County Sheriff's Office. Reports suggest that the man went into the teen's closet to hide when her parents were home and would come out once they had left for work.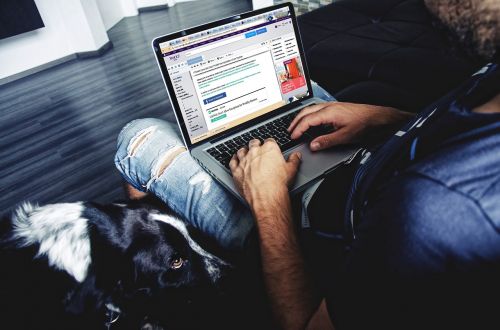 Traveling any distance to meet a minor for the purposes of a sexual encounter is illegal. In fact, it does not matter if any sex acts actually occurred for you to be charged with this crime. In order to be convicted of this crime, police must prove that you believed you were meeting up with a minor for the purposes of sex. Police and prosecutors view these charges very seriously and will aggressively pursue maximum punishments. Charges of traveling to meet a minor are often accompanied by other sex crimes charges, such as solicitation, luring, and enticement.
Traveling to meet a minor is a second-degree felony carrying penalties of up to 15 years in prison and a $10,000 fine. It is very important to understand that you can face separate charges for every communication that was made with a minor for the intentions of arranging a sexual encounter. To further break this down, if you chatted with a teen on five separate occasions to discuss meeting up for sex, then you can face five counts of traveling to meet a minor.
All sex crimes charges, including traveling to meet a minor, are very serious. If you are facing these charges or similar ones then you need to act fast and obtain sound legal counsel as soon as possible. It is usually best to get a sex crimes defense attorney involved before charges are filed, so that your rights can be fully protected.
Our Florida Traveling to Meet a Minor Defense Lawyers at Whittel & Melton know that these charges may be overwhelming and embarrassing to you. We fully understand that you may be worrying a great deal about your future, your reputation, your employment, your spouse and other family members, etc. This is all completely normal, but we want to assure you that just because you have been charged with a sex crime does not mean you have been convicted. There are defenses to these crimes and we can help you understand your best legal defense options. There is always hope that these charges can be reduced or even dismissed, and we will help you every step of the way. While we cannot guarantee any certain outcome, we can fight aggressively to obtain the most positive outcome on your behalf.
As former prosecutors we are well aware of how the other side battles these cases. We can use this knowledge to help build a strong defense strategy. We can negotiate with the State on your behalf and pursue your best options in trial if necessary. Our Florida Traveling to Meet a Minor Defense Lawyers at Whittel & Melton cannot stress this enough: you need to act fast after being charged with a sex crime. You really have no time to waste and you need to protect your rights. We encourage you to contact us as soon as possible to learn more about what can be done to help your situation. Whether you have already been charged, are accused of a sex crime, or are under investgation, you need an attorney on your side who will fight to protect your rights.